Red Sox - 012 031 000 - 7 14  2
Yankees - 110 010 000 - 3 10  1
Wakefield (5-8-3-1-1, 80) fluttered through five innings before Terry Francona used five bullpen arms to get through the last four innings. The quintet of Javier Lopez, Manny Delcarmen, Justin Masterson, Hideki Okajima, and Jonathan Papelbon put up a 4-2-0-2-5 line. The lineup presented a balanced attack, as everyone either got a hit or scored a run.
Pettitte walked two batters in the first, but escaped harm. After getting two outs in the second, he allowed a couple of infield hits to third and an RBI single from Jacoby Ellsbury that tied the game at 1-1. After New York got a run with a two-out rally of its own, the Red Sox started the third with three hits: doubles from David Ortiz and Kevin Youkilis, and a single from Jason Bay. Red Sox 3-2.
With two gone in the fifth, Boston scored three times on four straight singles (Bay, Jed Lowrie, Coco Crisp, and Jeff Bailey). Bailey's hit was a high chopper to Alex Rodriguez at third. Slappy's hurried throw to first was low and Jason Giambi could not scoop it. Lowrie scored easily from third -- and then Crisp scored, racing around third and sliding in without a throw! That ended Pettitte's night: 4.2-10-6-3-3, 101.
The bottom of the order shined as Crisp singled three times and stole a base, and both Bailey and Kevin Cash singled twice. In addition to his double, Yook walked three times. And Bay, batting after him, singled twice and hit a sac fly. Ortiz doubled twice and walked twice.
A-Rod (0-for-5) had a rough evening. He struck out looking to end the first, grounded into a 6-4-3 double play to end the third, flew out to center in the fifth, grounded into a 6U-3 double play (as the potential tying run) to end the seventh, and struck out swinging to end the game. He also made a throwing error. The boos were long and loud all night (even when he fielded ground balls cleanly).
If this keeps up -- and why shouldn't it? -- things are going to be pretty ugly in the Bronx by Thursday.
Scoreboard: Toronto beat Tampa Bay
6-2
, Chicago beat Baltimore
8-3
and Seattle beat Minnesota
3-2
.
***
Tim Wakefield (3.67, 123 ERA+) / Andy Pettitte (4.17, 102 ERA+)
Wakefield comes off the disabled list and makes his first start since August 6. In his last
13 starts
(back to May 28) before he went on the DL, he had a 2.66 ERA in 88 innings, limiting opponents to a .194 batting average. In his last six starts against New York, Wakefield is 0-5 with a 8.91 ERA. Chris Smith will likely be sent down to make room on the roster for Wakefield.
New York is pretty well buried anyway.
Cool Standings
(after simulating the rest of the season one million times and factoring in strength of schedule):
             DIV    WC   POFF
Tampa Bay   76.4  19.5   95.9 
Boston      22.4  54.4   76.8 
New York     1.1   6.5    7.6
Baseball Prospectus
:
             DIV    WC   POFF
Tampa Bay   77.2  20.7   97.8 
Boston      22.4  63.8   86.2
New York     0.4   4.5    4.8
Hank Steinbrenner
:
If we put on a run here, there's no question we can make it. There's no question with the number of games we have left, it's possible.
NYDN
:
If the Red Sox (75-55) play .500 ball over their final 32 games, they would finish the season with 91 victories. At 70-60, the Yankees would then have to go 21-11 to force a tie with Boston, playing 10 games over .500 during the final five weeks. To put that in perspective, the Yankees are only 10 over during the first 130 games, presenting a daunting task, to say the least.
Pettitte:
I feel like it's a must-win series. I don't think we necessarily need to sweep them, but we need to win the series.
NYP:
What Yankees fans have conveniently forgotten is the Red Sox are not the only other team in the AL wild-card hunt. ... Five games back [in the wild card] with 32 left means the Yankees have to sweep three from the Red Sox, then negotiate a brutal schedule across the final 29 games that ends with three games at Fenway Park.
Mike Lupica,
NYDN
:
Let's see if the Yankees can hit against a real team the way they did against the Orioles in Baltimore. ... And, while we're at it, let's see how much game Alex Rodriguez will bring to his first playoff run since he signed for the $300 million. If he really is going to be the kind of big Yankee he desperately wants to be, now would be a good time to start. ...

Let's see A-Rod do it to the Red Sox the way Manny and Ortiz did it to the Yankees for years. It's not just on him, of course. But he said how much he wanted games like these, much more than he did all the money. Here they are.
If J.D. Drew cannot play tonight, he
may be
put on the disabled list. ... Clay Buchholz
pitched
for Portland last night: 7-5-4(3ER)-0-8.
***
For me, Sunday's 11th-inning win over the Blue Jays was the first butterfly-inducing, sweaty-palmed must-win game of the summer. A loss would have been very tough to handle. It could have dropped us
6.5 GB
the FKR -- though they ended up losing to the White Sox.
We are 4.5 GB in the ALE and 1.5 GA in the WC with 32 games to go.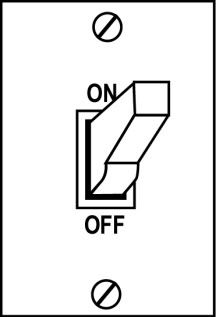 And:
Blue Jays/Rays
and
White Sox/Orioles
at 7 and
Twins/Mariners
at 10.